R

.

I

.

S

.

E

. to the Challenge
Raising dancers to be:
Join us this Saturday during the Sunflower Festival for classes and a performance! 
Classes 9:30 am -1:00 pm at our studio
Performance at 10 am in front of Subway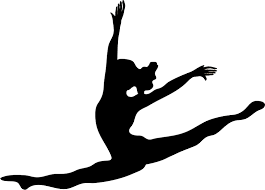 Registration is OPEN for Fall classes!
Click here
 to register to join in on a FUN season of DANCE! 
Don't miss out - Register for a class today!
Plan out your 2023-24 Season and check out what classes we have for you! ALL of our dancers from 18 months to adult are invited to participate in both our winter and spring shows! 
We offer small class sizes with professional instruction.  Each student receives individual attention with encouragement. 
  Call or email us if you are looking for a dance class to join NOW.  We have a class for you!
​​​​​​​
   To make sure our dancers have an incredible dance journey we strive to develop each student as both a dancer and confident individual. Our program encourages a sense of community and passion for not only dance, but for life. We express the importance of building your inner character and learning to work well as a team. Our dancers are encouraged to express their individuality through the elegance of dance. We put on two theatre performances a year and our dancers have the opportunity to learn what it's all about to put on a show and demonstrate how their dancing has progressed in a pre-professional atmosphere. Integrity Dance Academy is the place to be to develop a strong and healthy technical dancer with the freedom to express their passion for dance. Dance with grace, boldness & integrity!
Thank you for choosing us for your dance journey!