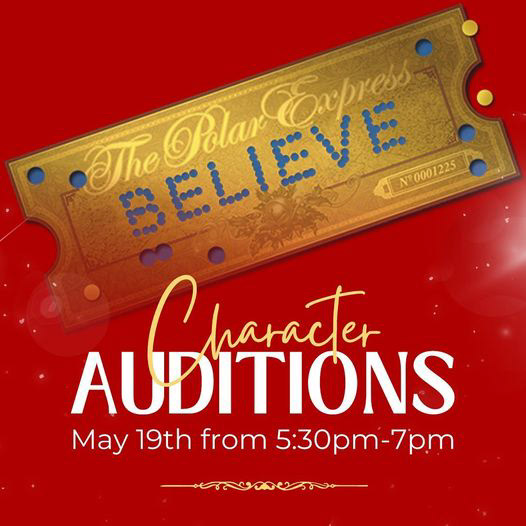 We are excited for our 2023 Winter Production! Stay tuned for our rendition of The Polar Express!
Auditions for a character role are 
Friday, May 19th from 5:30-7:00 p.m.
Sign up by clicking
here
.
Choreography Intensive to be held to learn the character choreography!  Sign up required if you earn a character role.
July 24th - 28th 9:00 - 12:30
Other requirements: Register for Musical Theatre class and one additional technique class for our fall semester (August - December)